A recognised professional qualification for Sixth Form students to study alongside their A levels.
The Level 3 Extended Certificate in Professional Cooking accredited by the Confederation of Tourism and Hospitality is a hands-on practical cookery qualification with 12 – 36 UCAS points.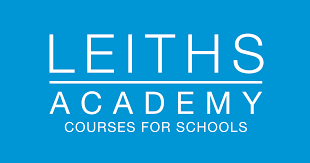 The course is designed for students aiming for a career in the food industry who want to develop the knowledge and skills required for a wide range of careers as well as a lifetime love of cooking good food. 
It is a five term course based around 45 core weeks of practical menus developing a wide range of culinary skills. It is intended to fit into the A level timetable with a single or double theory lesson per week, a double demonstration lesson and a double practical lesson. In general, Sixth Form students choose to take this course in addition to three A levels.
Continual Assessment is accumulated via weekly tasting and marking of all dishes and an evaluated on-line recipe log aids students and teachers to track progress throughout the course. The final grade is awarded on the basis of two final practical cooking exams, an on-line food hygiene exam and a menu planning project task. Leiths teachers visit in person six times over the 5 terms to support students and teachers and assess the final practical examinations and all coursework is submitted via a secure on-line portal then marked and internally verified by the Leiths Academy team. Furthermore, Leiths employment agency, Leiths List, will help graduates to secure opportunities for short or longer term employment.
This qualification not only enhances a personal statement and UCAS application but also plays a pivotal role in opening the door to careers in food & drink including: cheffing, cookery writing, food photography, product development and marketing.