5th July 2019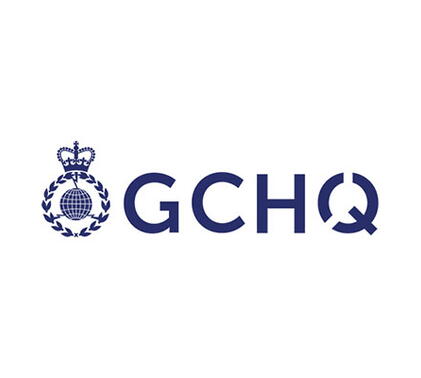 Back in the Autumn Term we joined in a competition run by GCHQ (one of the country's three secret intelligence services alongside MI5 and MI6) and ALL (the Association of Language Learning). Our U4 students were assigned the task of researching and giving a presentation on a region of France, Spain or Germany or a country which spoke either of these languages. Our students worked hard on their researching and presenting skills and bit by bit we whittled the teams down to a Sidcot Final of six teams from which we chose our winners of Bailey Meredith, Guy Owen, Oliver Painter and Poppy Hill who gave a very energetic and theatrical presentation on Barcelona alongside a Mission Impossible theme.
I was thrilled some weeks later to find out that their presentation had then been selected in the top 10 in the country out of over 200 schools nationwide who had entered, and that our team would get the chance to go to the GCHQ Headquarters 'The Doughnut' in Cheltenham to battle it out in the Finals on 14 June. 
After some stringent security checks we arrived at the Headquarters, and what a day we had! We found out all about the fascinating work that GCHQ does to protect our country and how they are the largest employer of language graduates. All ten teams then did their presentations in an auditorium in front of a fierce judging panel and all of their competitors. In the afternoon, we were split into groups with students and teachers from the other schools to do taster sessions in a variety of languages that they use at GCHQ, such as Persian, Russian, Korean, Mandarin and Arabic. The sessions were fun and interactive and we learnt a lot. As the day came to a close we almost forgot that we had been there for a Competition, but were thrilled to hear the news that Sidcot School had taken 2nd place. I could not be more proud of our team of students for their confidence on the day.
We look forward to welcoming GCHQ to Sidcot School in the Autumn Term 2019 to run a workshop with our Upper Fourth students.
"After taking part in the Challenge I gained a huge amount of confidence."
"I think I developed a lot of learning skills to take in lots of information quickly and remember it."
"It has shown me that languages are important and hold many benefits for employment."
"It has made me more interested in learning other languages and what I can learn within a language."
"I have gained skills in speaking in front of an audience and working together with different people."
"This has introduced a much easier and more fun way for me to learn and use languages."
"The challenge has really improved my confidence and communication skills."
"I was always keen on languages, but I had never considered trying out Mandarin."
"Language learning can be fun and doesn't have to be super difficult."
"It has made me more aware about other languages and makes me think that taking languages at GCSE / A Level / uni might be a good idea."
"Languages are not as hard as I thought."
"It can be so much more than translating."
"I have gained better presentation skills from taking part in the competition."
"It has made me realise how many career paths open up from knowing another language."
"Listening to the other presentations has helped me to recognise cognates and near cognates in other languages."
"I have gained research skills from researching my chosen country."
"I have realised how important language is in the workplace and for keeping our country and other countries safe."

Clare Winchester-Snell
Head of Language