20th March 2020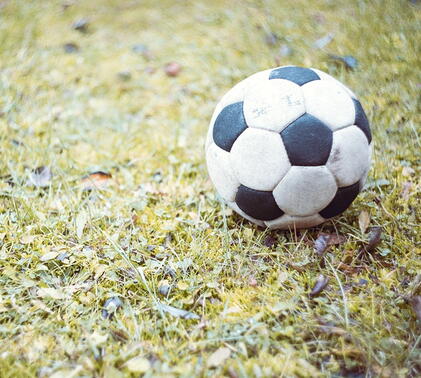 A minibus full of 14 players made the trip to Tockington Manor to play two 7-a-side matches against our old rivals last Wednesday. Traditionally a very tough match was expected but always played in great spirits.
The 'A' team had a particularly difficult challenge. It appeared that Tockington made a very strong start and score a couple of early goals that affected the players quite significantly. We seems to lose our shape and our confidence. Our passes were finding the opposition rather than our own players and the plan we had been working on to exit our own half seemed to be forgotten, so after the first third we were feeling quite beaten. That all changed for the next two thirds, were we seems to find our confidence a little more and defended with more heart. Masie Whitcombe was commented by the Tockington staff as being particularly effective as was Max Greengrass' defending. The final result was a significant win for Tockington but the score having in no measure anything to do with the learning gained from the match.
The 'B' team had a very exciting game. After two thirds it was still 0-0 and the work by Oscar Heyel in defence and Ben in Goal was tremendous keeping us in the game. Tockington were pressurising us so much that they forgot to defend and a smart pass out to Masie took her to the goal to score! It was unfortunate that Tockington equalised but they deserved it and he game deserved it.

Matt Lloyd
Director of Sport