16th May 2019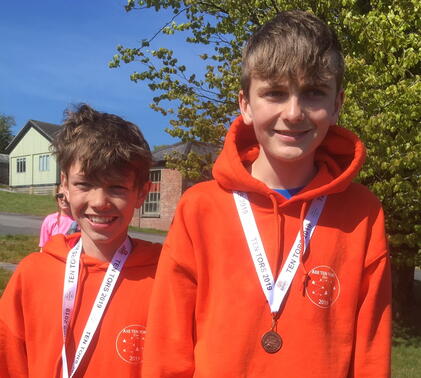 Upper Fourth students Will Sandiford and James Wroath spent the weekend on Dartmoor completing the Ten Tors Challenge. The challenge was attempted by 2,400 teenagers from schools and scout groups from across the South West.
In a team of six, and carrying all their equipment, they navigated a 35-mile route visiting ten nominated tors/checkpoints over two days. They completed the course in an impressive time and were cheered across the finish line early on Sunday morning. The boys were presented with their medals by the army before returning home for a well earned rest!
James follows in the footsteps of his sister Annabel (Upper Fifth) who has completed the challenge twice.