29th May 2013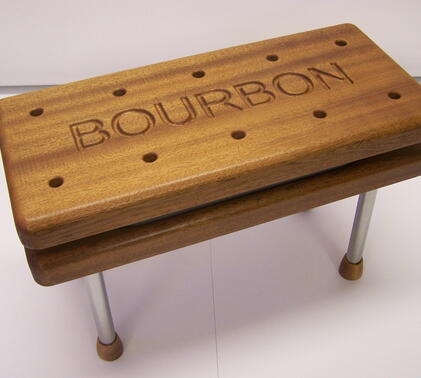 The GCSE examination board issue 12 themes for students to consider as design contexts for their Year 11 controlled assessment project. Proving a popular choice amongst jewellery, recycling, lights and music amplifiers was a brief to produce a novel small table aimed at first time buyers.
As usual, our students set about the task in a completely creative and open ended way; generating initial design ideas ranging from formal practical solutions to bizarre post modern designs drawing styling cues from 'coffee beans' to 'bourbon biscuits'.
This year the standard of manufacture and the quality of the finish was particularly impressive for this level and we are very pleased to have been able to showcase the work at the end of year show in the Sidcot Galleries.