19th June 2019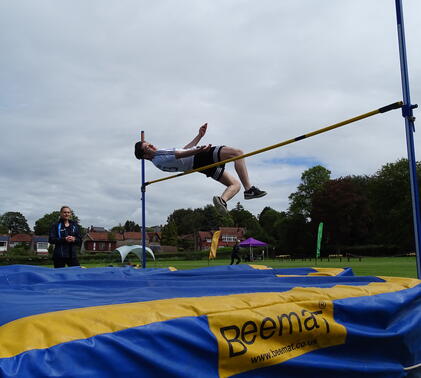 I am always remarkably humbled following our Senior Sports Day. The coming together of so many teams from across the school to make an enjoyable, fun and competitive day for all of our young people. The Maintenance, Housekeeping and Grounds teams, as well as nearly every member of teaching staff, are involved to make the day as successful as it was – and even the chap upstairs pitched in too! Our winners are important and it is a lovely stage for those who train hard outside of school to showcase their skills with their friends. But is it always great to see and hear about how much the students enjoyed the tennis coaching or the fun games. To learn about how some students decided to try activities they have never done before, like archery and to see athletes stepping up to events where there team mates were worried about doing. Personally, I loved it. It was an aim of mine, two year ago, to provide a sports day that will have something for everyone and I think we delivered this again this year!
I was in the track for the day and witnessed some amazing things…
Nyree Perry beating the 75m hurdles record by nearly 1 second after it had been held for decades.
George Isgrove creating a new school record in the 80m Hurdles.
Owain Edwards dominating the 800m and showing us skills in high jump we never knew he had.
To name but a few.
Thank you all and let do it all again next year!