21st May 2019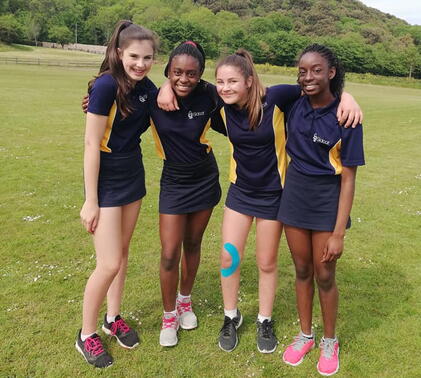 The Lower Forth, Upper Forth and Lower Fifth athletics teams went to Clevedon School for the North Somerset schools athletics competition and performed fantastically. We were blessed with some delightful weather for the day, which was a huge contrast to the ESAA competition the week before!
Please see the overall results below:
Lower Forth girls: 7 out of 11 schools
Lower Forth boys 6 out of 11 schools
Upper Forth girls 4 out of 11 schools
Upper Forth boys 9 out of 11 schools
Lower Fifth girls 8 out of 8 schools
Lower Fifth boys 7 out of 10 schools
A huge well done to the Lower Fourth girls relay team who came first in their heat and the Lower Forth boys who came second in their heat.
We are also delighted to announce that some students have been selected to go through to the Avon Schools Track and Field Championships on Saturday 8th June 2019. Congratulations to Matajia Janovic, George Isgrove, Zach Townsend, Isabella Hoddell, Vicky Lawrence and Alyssa Addison and we wish them the best luck!

Heather Barnes
Physical Education Team