6th September 2019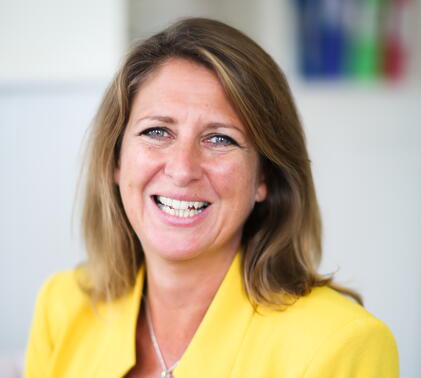 I am delighted to be contributing to my first newsletter as Deputy Head (Pastoral) at Sidcot School.  It has been lovely to have the opportunity to meet students, parents and staff this week and I look forward to getting to know everyone over the coming weeks.
I am aware that the new Mobile Phone Policy has been well-received amongst the parent body and I am truly grateful of your support with this.  As a reminder to all parents, the rules are as follows:
Years 7 and 8 – No phones in school except for children using school transport, who may bring in a phone if they wish for travel purposes.  The phone must be left in Reception as soon as they arrive.  These phones need to be collected by 5.30pm but still kept out of sight.
Years 9, 10 and 11 – Phones must be kept out of sight at all times during the school day, including break times, lunch, free time and after school. These students are not permitted to use their phones in the hub for contactless payments. Students are, however, able to use their phones in lessons if requested by the teacher.
Sixth Form – Phones must be kept out of sight around the school, but can be used in Sixth Form areas, including the top of the library to listen to music or for academic work purposes (no social use in the library or around the school). Sixth Form students may also use their phones to pay contactless in the hub.
Bring Your Own Devices should not be used in communal areas around school and when in use, for academic purposes only.
Prep Protocol
Years 7 and 8 will undertake prep in a room with access to IT so that they can look at prep set on Firefly.
Years 9 and 11 can request permission from the duty member of staff in prep to access Firefly on their phone to look at their prep (Year 10 should be using their BYOD for this).
The mobile phone rules apply right throughout the school day until 6pm.  If you do need to contact your child for any reason, please do so via Reception or your child's tutor. 
Thank you so much for your support and help with this.