1st June 2019
Bath Rugby have been working in partnership with Sidcot School and Thatchers Cider over the past 12 weeks on the Gallagher Premiership's 'Move Like a Pro' (MLAP) initiative.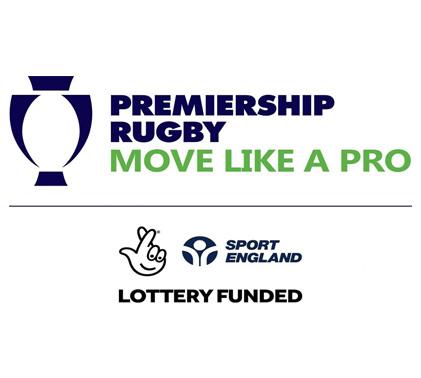 The Bath Rugby Community Team have worked with 60 participants from Sidcot and Thatchers delivering HIIT classes and touch rugby sessions with the aim of increasing levels of physical activity on a weekly basis.
Move Like A Pro, designed by Premiership Rugby's professional rugby coaches, is designed for people who aren't currently very active, inspiring a legacy of long-term lifestyle change across the rugby support community.
The last session was one to remember for the group as Bath Rugby first team players Elliott Stooke and Tom Ellis joined in with an Hawaiian themed touch session, giving participants an insight into the professional game. 
Lewis Palmer, Bath Rugby's School's Coordinator said: "Being able to work with adults and notice improvements each week has been fantastic. Many participants have told us how this programme has positively impacted their life, helping them gain confidence and live healthier lifestyles. They have been a very special group to work with." 
The programme's biggest success story was that of Dawn Drake-Brockman, one of Sidcot's Out of Hours Care Workers, who managed to get up to 155 thousand steps in one week. Dawn has since been nominated for the Play Achiever Award with Premiership Rugby, which is given to participants who have excelled in any education, healthier social inclusion programme. Dawn has been nominated by Bath Rugby to go to the awards in London at the end of the month which is being hosted at the Houses of Parliament.
On Saturday 1 June, the Gallagher Premiership took place at Twickenham, where 16 of the participants traveled by minibus for a touch rugby festival. They were also treated to watch the premiership final between Exeter Chiefs and Saracens after showcasing their rugby talents at Kneller Hall.