28th January 2019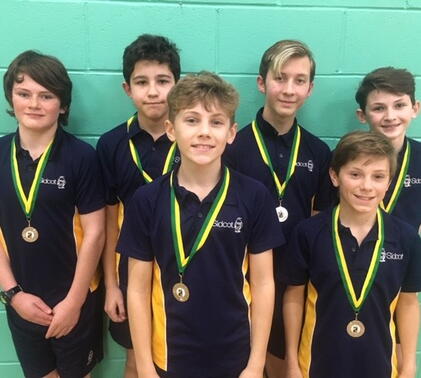 Thursday 10 January
The qualified Lower Fourth Boys Indoor Athletics team attended the North Somerset Finals at St Katherine's School.
The first event, the obstacle relay, set the standard for the evening with the team coming back from 3rd following a superb leg from George Isgrove to finish 1st! It was difficult to gauge the overall success of the rest of the evening's events, but individuals were all achieving good standards. It was clear that the St Katherine's team were setting a high bar so it was all about getting as close to Clevedon School as possible. One remarkable performance was from Owain Edwards in the 6-lap race, who held off the competition to come in 2nd and secure great points.
After all of the events we were sure that we had missed qualification and predicted 3rd place. As the results were being read out it came to light that we have beaten Clevedon by a single point to come 2nd, silver medallists and qualification to the Avon Finals on 28 January.
A very proud teacher and ecstatic team!!!

Matt Lloyd
Director of Sport