15th February 2019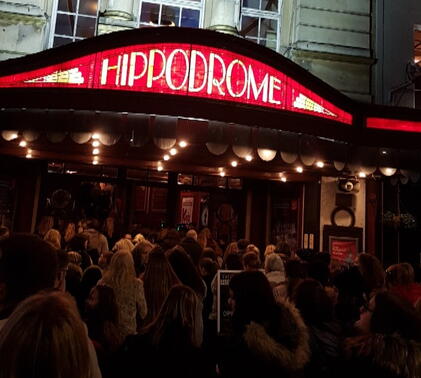 Going to the cinema is fun but watching a musical and not being able to sing along to your favourite songs can be frustrating. So imagine our excitement in School House Girls when we found out that The Greatest Showman Sing Along was going to take place at the Hippodrome in Bristol! It did not take a lot of convincing to gather a group of girls who wanted to join us for what was going to be an extraordinary evening! We prepped ourselves before the actual show and watched the film to make sure that we would not miss out on the actual plot! 
On Wednesday 6th February, we enjoyed a nice meal out and then it was time for the show! With our interactive fun bags full of props ready, we waited impatiently for the show to begin. A very entertaining live host dressed up as the bearded lady taught us a unique set of dance moves and conducted the warm up singing session. Imagine nearly 2000 people singing and dancing to Come Alive and cheering Hugh Jackman and Zac Effron every time they appeared on screen!
The whole evening was astounding: people waving glowing sticks in the air, balloons flying across the room, artificial snow and party poppers adding to what was indeed a very memorable night. Would we go again? Of course! However, this time, we might even dress up for the occasion!

Amandine Smilevich
SHG/SHB Headmistress