9th May 2019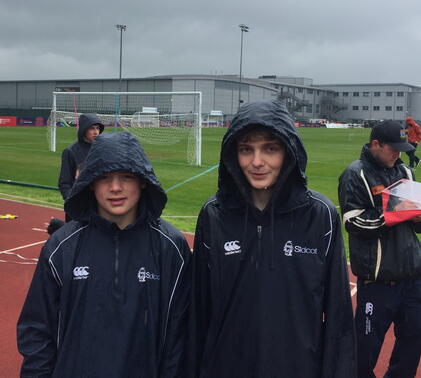 This was a super outing for our students on a day in which the weather left much to be desired – it was appalling!
All the more pleasing, then, to be able to report about how positively and enthusiastically our students approached their various events in both field and on the track. Conditions withstanding, there were some great results achieved from both boys and girls.
Full results and placings have not yet been received (the soggy nature of some of the results sheets may mean some significant drying out is required before they can be deciphered!) – but I shall give more detail of both individual and team successes next week.
Well done to all involved – it was a pleasure to be involved with such a positive and cheerful team of students

Rosie Bellinger
Physical Education Faculty