13th September 2019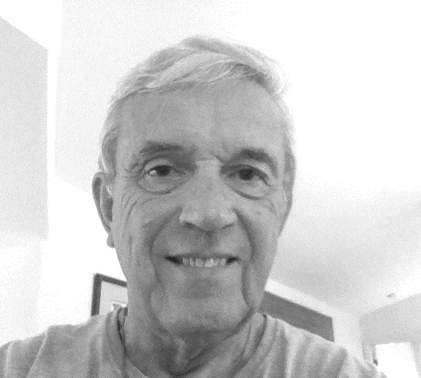 Algae, Sunshine and Snakes: Threats to Sustainability in Florida
Wednesday 25 September 3.00pm to 4.00pm
Meeting House, Sidcot School
This lecture is open to the wider Sidcot community. To book a place please contact peace@sidcot.org.uk
A little bit about Hammond Murrary:
Sidcot School (Class of 1963) | A Levels. Geography, Physics, Maths
University of London | B.Sc. Geography and Geology
University of Dar es Salaam, Tanzania | M.Sc. Physical Geography
Cornell University, New York, USA | Ph.D. Soil and Water Engineering
"Embrace diversity! Enjoy looking at your world through other peoples' eyes to recognize that underneath our superficial differences, we are all members of the same human race."
Thank you Sidcot staff, and children here today, for your warm welcome. I am excited to be returning with my two brothers. It has been a long life's journey from Sidcot to Florida. Having lived in Sidcot for 17 years (and my father being the Headmaster) I remember feeling a little lost when time came to leave.
My professional career was dedicated to improving the management of large irrigation systems. I was involved in river basin management. I organised farmers to give them greater control over their water resources. I also managed a diverse set of overseas projects for the US government (in Mali and Niger, Jordan, Bosnia and Sri Lanka).
Today, in my retirement, I volunteer at a local middle school to help children with their science projects and mentor vulnerable children.
It has been a long journey from Wing House! It's been challenging and rewarding. Working overseas allows you to realize that, despite the obvious differences, we are all pretty much the same underneath. We have similar ambitions, face similar problems, and seek peaceful cooperation for the common good.
Darwen Lecture Supporting Speaker: Peter Murray-Rust
Open Climate Change Research
"I am starting an international online crowdsourced Open Science project on Climate Change. It's very accessible to teenagers; for example, Lars is a 15-old in Netherlands who did an amazing project with me (I've never met him)."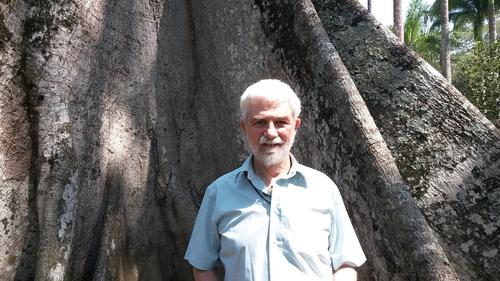 Peter is a retired Reader in Chemistry at the University of Cambridge.
His father was David Murray-Rust a former Headmaster at Sidcot School (1946-57). His younger brother, Hammond (Class of 1963) is our Darwen Lecture speaker.
Peter has created a website in memory of his father (our former Sidcot Headmaster) reflecting the opportunities for scientists of all ages in an Internet Age. It contains links to international projects (from plant science to climate change).
https://github.com/petermr/opennotebook
Crowdsourcing is fun and rewarding, anyone can do it.
All blue links are in Wikipedia.
"People may not realise that European science (e.g. CERN which created the WWW) is about peaceful collaboration. My inspirations include: Kathleen Lonsdale (crystallography, the subject I worked in) who went to prison instead of civil defence; and Lewis Fry Richardson, a WWI conscientious Objector who created numerical Weather Forecasting" and the teenage Aaron Swartz , internet pioneer and activist.