27th June 2019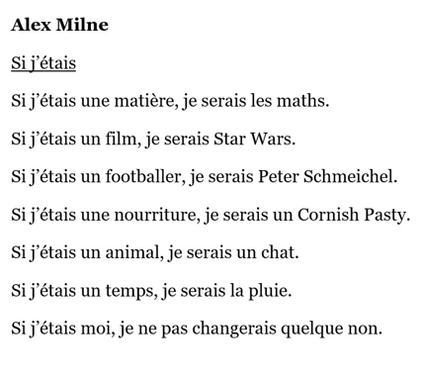 Forty three students from Years 5 and 6, Third Form and Fourth Form competed in the Cashmore Poetry Competition performing their creative writing in French, Spanish and German. During the event, a group of native speakers read poems in French, Spanish, German, Russian and Serbo-Croatian highlighting the great variety of nationalities that makes Sidcot School unique. 
This year our students really showed off their dramatisation skills as we had a great variety of performances, props and interpretations of poetry. Making the decision to award only three for each category a very hard job for our judges, who were very impressed by the pronunciation and content of many contestants.
Cashmore is also a great House event and all participants received 5 House Points for their great effort. The winning House will be announced next week during the last whole school assembly.
Well done to our winners:
Juniors:
Sophia Radford and Naomi Resuggan
Amarah Rowntree and Anna-Rose Coombes
Jamie Greengrass and Isabella Brown
Year 7:
Alex Milne
Jaden Harris
Amelie Price and Kathryn Cox
Year 8:
Caspar Beech
Jamie O'Driscoll
Beau Miller Davis
Year 9:
Fuchsia Harmon
James Wroath
Theo Parker-Mills and TomTom Lloyd
Special thanks to the hard working MFL teachers, to all parents, guardians and heads of school, staff and students who attended and supported the competitors, to housekeeping, facilities, Sixth formers and students for their contribution in the organisation of the event. And of course, thanks to all students who took part with their enthusiasm.
All'anno prossimo!

Stefania Cauli
Teacher of Languages