16th June 2014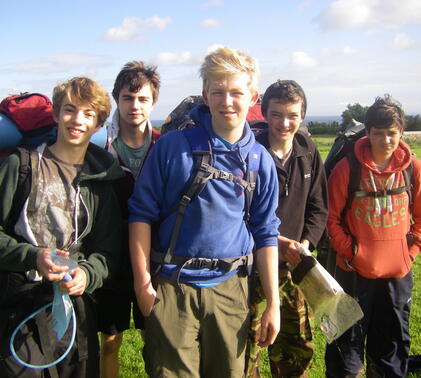 A group of 41 students set off from Sidcot on Saturday morning, with the blue skies prevailing after the morning showers. The views from the top of Dunkery Beacon were magnificent – across the Bristol Channel to South Wales and back east towards the Quantock Hills where we had been three weeks previously.

The practice expedition had clearly helped – the groups were much quicker and navigated more accurately than previously, and despite a steep climb at the beginning of Sunday's walk, the year group as a whole finished in record time.  Well done to all the students who participated and congratulations on passing the expedition section.

In order to complete the Bronze Award, the students need to gather evidence for their Skill, Activity and Service and upload to the D of E website.  Any students needing help with this can come to the IT room on a Monday or Wednesday lunchtime.  Hopefully, many students will complete the award this term and go on to Silver in Year 11.