8th February 2019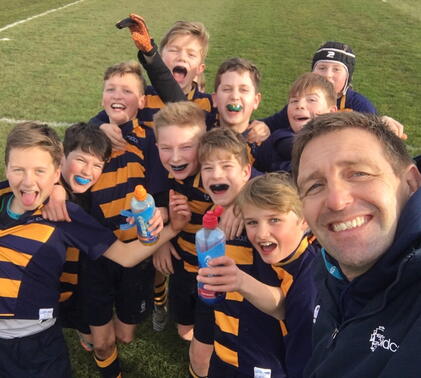 This Wednesday saw the U12s' Bristol Schools 7s Tournament. The first game against Clevedon was 0-0 at half time and 0-0 deep into the second half, only to lose concentration and let a couple slip through. Clevedon finishing overall second place in our group.
The second game was against Colston's and we were once again great, scoring early and keeping the pressure on. With seconds to go it was 2-2 and a handling error led to Colston's running in an easy try.
Deflated, but not downhearted, we picked up for the third game vs Bristol Brunel Academy. Despite facing some big boys, we pulled everything together, running in five tries and winning convincingly against a side full of up and coming sports men.
The final group game was the toughest, QEH A team, the hosts. They proved too much for us with a side flagging, having played four matches in a row. The QEH A team were the overall champions at the end of the day.
Finishing 4th in the group meant that we played the final game vs Bristol Cathedral School who were placed 4th in the other group and it was a well-matched game. 2-0 down at half time to pick ourselves back up and finish 2-2 after a strong performance in the second half.
Proud of the lads and looking forward to next year.

Matt Lloyd
Director of Sport