12th December 2019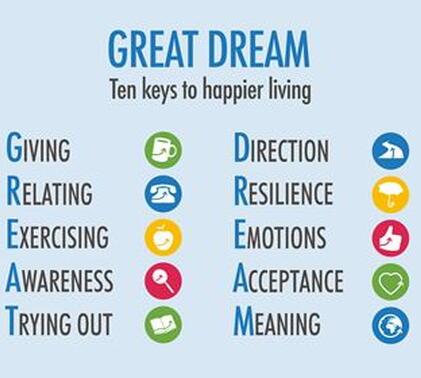 In my role I am focusing more and more on looking at wellbeing boosting strategies and mental health fitness. Hence this is why my job title has changed from Assistant Head (Pastoral) to Assistant Head (Pastoral Care and Wellbeing) and Designated Mental Health Lead. This has been done to reflect more accurately what my role entails.
Part of my role is to develop relevant and engaging PSHE (Personal, Social, Health, Economic) syllabus and the focus next half term for all Senior School students will revolve around creating a better understanding of mental health and how to improve wellbeing. There will also be an opportunity for Sixth Form students to undertake a course in Youth Mental Health First Aid – a nationally and internationally recognised qualification, delivered through in-house run training, which Sidcot School kindly sponsors.
As we are all leaving this busy term behind and are heading towards Christmas preparation, celebration and jubilation, it is not uncommon that some of us might also experience a cocktail of less positive emotions such as feeling overwhelmed, stressed, under pressure, worried or even anxious. Whilst it is unrealistic to expect that we ought to always feel happy, it is important to recognise key factors that can boost our own sense of wellbeing and that will keep out mental health at optimum fitness level. As part of the wellbeing toolkit that I am sharing with students and parents are the Ten Keys to Happier Living, published by Action for Happiness (www.actionforhappiness.org). According to the extensive research carried out by Action for Happiness, extrinsic actions such as giving, relating, exercising, and trying things out are coupled with intrinsic actions such as acceptance, meaning, awareness, and resilience. Perhaps this Christmas season we can all take the opportunity to put our own wellbeing and mental health first, whether that is pausing mindfully to check in with how we are feeling, connecting to people around us or experiencing the joy of giving.
I wish you a fulfilling time together with family and friends, a merry Christmas and a fantastic start to 2020.

Veronika Chidemo
Assistant Head (Pastoral Care & Wellbeing)/Designated Mental Health Lead