CONFLICT RESOLUTION – ME, YOU AND THE WORLD
Saturday 15 June 12.00pm to 5.00pm in the James O'Connell Peace Field
Sidcot School invites you to the Sidcot Festival of Peace. This year's title is Conflict Resolution: Me, you and the world. We will be thinking about how conflict can be resolved within ourselves, between different people, and between people and the planet. Through a range of talks, live music, fun games, ethically sourced food, local craft stalls, workshops and much more, this festival will give you inspiration and ideas on how we can each play our part in resolving the conflict of the world.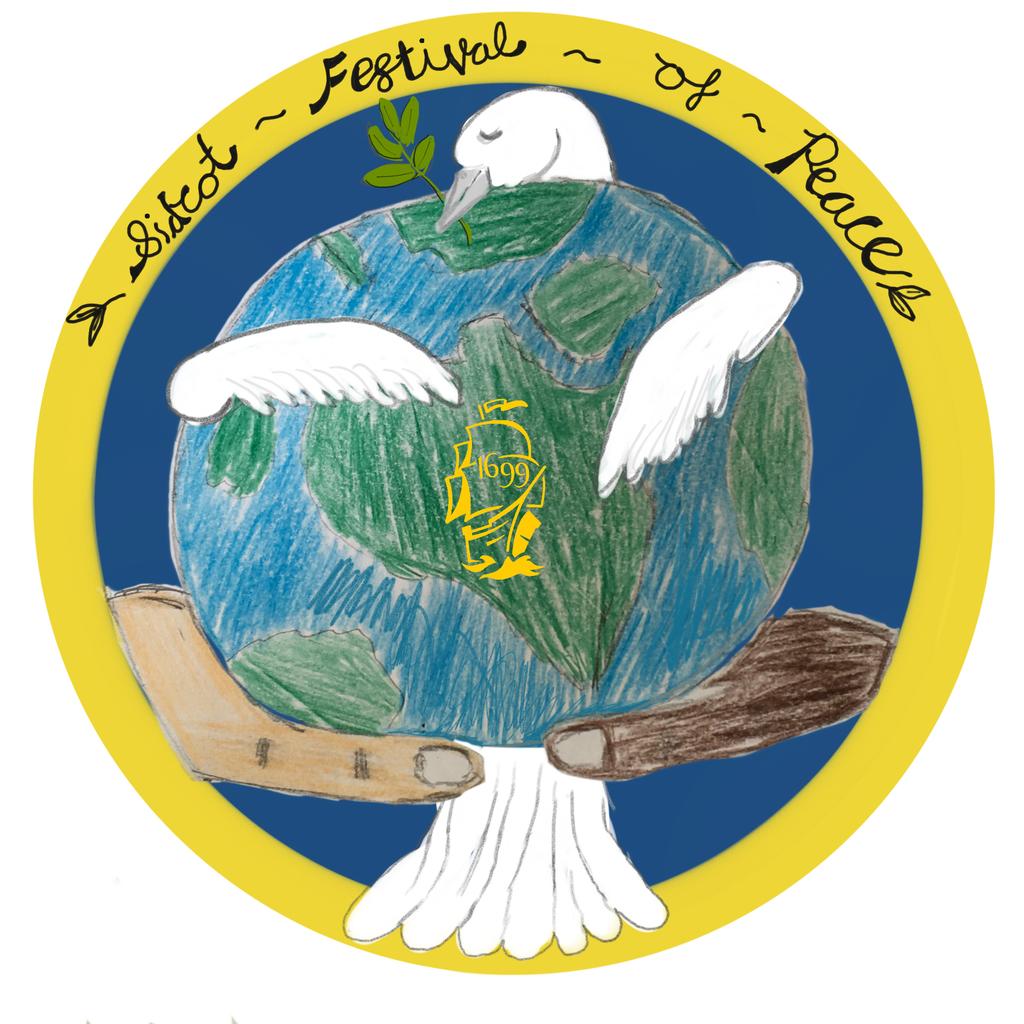 Sons of Pitches
The Sons of Pitches are one of the premiere vocal groups currently working in the UK. With soaring vocals, stellar set pieces and mind-bending improvised numbers they are taking the world of entertainment by storm and it's all without instruments. They have won multiple awards in the world of A Cappella music and their videos have had over three million views on their YouTube channel. The group first came to the public's attention in November 2015 when they became the winners of BBC2's 'The Naked Choir' hosted by Gareth Malone.
Bands@Millfields
Millfields Community School is a large primary school in Hackney, London. They're friends of Sidcot School, having taken part in the Ashoka Changemaker Incubator session, hosted at the School in November 2018. They will be bringing their Jazz and rock bands to perform.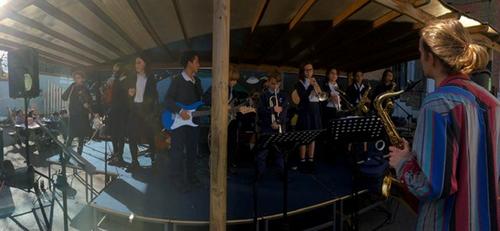 Alex Hibbert, Polar Explorer
Alex Hibbert is the world record-holding polar traveller who has skied further on an unsupported Arctic journey than anyone in history.
"In July 2008, Alex completed his 1374-mile, 113-day 'Long Haul' return crossing of a new ice sheet route along with team-mate George Bullard. They received no resupplies or physical support and completed the final week on almost no food.
Alex has been described as 'ground-breaking' by Sir Ranulph Fiennes, 'passionate… and fascinating' by Wanderlust magazine and his strong writing style has attracted both accolades and debate.
John Willis, Power2Inspire
Power2Inspire was established following a triathlon relay in September 2013.
Founder John Willis, born without fully formed arms and legs, joined forces with able-bodied friends, Tim Martin and Henry Brown, to compete in an able-bodied triathlon relay at Eton Dorney rowing lake.
John continued his fundraising challenges with a swimming challenge in 2015, completing 50 1,000m swims in 100 days around the country and talking at every school and club along the way.
In 2016 in the run up to the Olympic and Paralympic Games John embarked upon another challenge, JohnsRoad2Rio, in which he completed all 34 Olympic and Paralympic sports.
John engages with his audiences – of young and old alike – with tales of his challenges, his experiences of a life with a disability and how to overcome barriers.
Tim Gee
Tim Gee is a writer and campaigner. He has written for The Guardian, Independent, New Internationalist and Peace News among others. He is the author of two other books: 'Counterpower: Making Change Happen' (New Internationalist, 2011) and 'You Can't Evict an Idea' (Housmans, 2013). His third book, 'Why I am a Pacifist' is published in the autumn. 
Des Harris
Des Harris taught at Sidcot for 12 years as Head of Modern Languages and moved to Ackworth Quaker School as Head in 1989.
Since retiring in 2005 Des has lived in Frome and been part of the movement to make the town an exciting and compassionate place to live.
He was a Green Party District Councillor until the recent elections when he stood down in favour of younger blood!
Question Time
Molly Scott-Cato, Green Party MEP (South West and Gibralter) 
One of only two Quaker MEPs in Parliament, Molly Scott Cato is a British Green politician, academic, environmental and community activist, and green economist who is the current Member of the European Parliament for the South West England electoral region for the Green Party. Member of the European Parliament since 2014. Molly is a member of the Economics and Monetary Affairs Committee and has been part of the special committee on tax and the committee of inquiry on the Panama Papers. Through her work in these committees, she has been heavily involved in exposing corporate tax avoidance and pushing Green ideas for creating fairer and more transparent policies that deliver tax justice.
Molly is also a substitute member of the Committee on Agriculture and Rural Development, a position that reflects her keen interest in issues related to food and farming and their importance to the South West. She is keen to challenge the industrial model of agricultural production that dominates in the EU and to focus attention instead on high standards of animal welfare and sustainable local food systems.
"I take very seriously the Quaker requirement to seek out causes of all conflicts. These tend to be about inequality of wealth, and that is why I became an economist."
Dawn Parry, Banwell Parish Councillor with responsibility for Employment and Planning
Dawn Parry is a local south west businesswoman and Labour Party politician. She invented solar powered backpacks in 2003 so students could travel safely off-grid, she's an ex-Conservative Party parliamentary candidate, film producer, global fuel decontamination consultant, education radio show host and having crossed the political party floor, Dawn is now an approved Labour Party Parliamentary candidate looking for a seat for the next General Election!
Jonathon Coates, Construction Resolution and Sidcot Governor
Jonathon is a Chartered Civil Engineer who has spent his career working on major construction projects with a special interest in the resolution and avoidance of disputes. Disputes in the construction industry are commonplace but are by no means inevitable. Jonathan's initial involvement was in the presentation of cases on behalf of the claimant seeking additional compensation for the work they had performed. Most of those cases were complex involving considerable time and costs to resolve. That complexity had often been compounded by the intransigence of the contracting parties and the adoption of a strategy of wanting to deal with all issues at the end of the project when all issues could be addressed together. More recently, Jonathan has been involved in promoting programmes encouraging parties to deal with differences when they occur in a bid to avoid those complex, expensive and damaging disputes. Jonathan is firmly of the view that addressing differences when they occur will result in the best overall outcome for all parties.
Tim Gee, Author and Activist
Tim is a writer and campaigner. He has written for The Guardian, Independent, New Internationalist and Peace News among others. He is the author of two other books: 'Counterpower: Making Change Happen' (New Internationalist, 2011) and 'You Can't Evict an Idea' (Housmans, 2013). His third book, 'Why I am a Pacifist' is published in the autumn.
John Penrose, MP for Weston, Worle and The Villlages
John has been MP for Weston-super-Mare since 2005. His campaigns to make Britain's economy work for the many, not the few, include the Energy Price Cap (recently successful); making housing cheaper to own or rent by allowing urban owners and developers to Build Up Not Out, making Britain's economy more generationally-just and socially-just by creating a UK Sovereign Wealth Fund; and reforming formerly-nationalised utilities (e.g. energy, telecoms, water, rail) to put customers in charge, rather than politicians, bureaucrats or regulators instead.
A successful businessman before he entered politics, John has held a variety of posts since he was elected including PPS to Oliver Letwin, Shadow Business Minister, Tourism & Heritage Minister, Government Whip and Constitution Minister. He is currently the Prime Minister's Anti-Corruption Champion and Chair of the All-Party Parliamentary Group on Housing and Planning.
Other Activities
Samba Drumming
Poetry Slam
Therapists and Meditation
Sidcot Student Bands
Sidcot Student  Dance and Drama Performances
Eco-Brick Workshop
Human Library
Slack Lining
Photbooth
Face Painting
Henna Tattoos
Tie-Dye T-Shirts
Poetry Displays
Charity Stalls