20th March 2020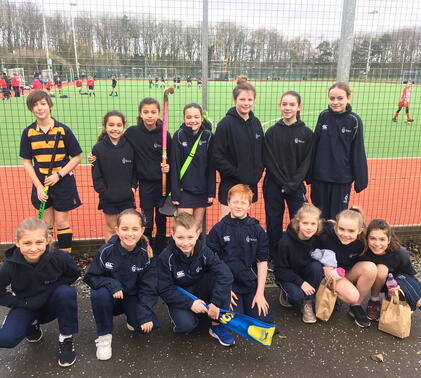 The sun shone for our Hockey players as we arrived at the BGS Astroturf ready for the Quicksticks Hockey Festival run by the NSSPEA. This was a sporting festival where schools played fun developmental hockey matches that were 4-a-side. There was a real mixture of team and players from across the county all there to experience a Hockey event. It was great to see Marielle Tringali in her role as captain taking the warm-up and managing the team brilliantly. Although no results were formally recorded, I made a note of our performance in order to ensure we understood our strengths and areas to work on. 
Sidcot vs Mendip Green – Won 1-0
Sidcot vs Mead Vale – Drew 0-0
Sidcot vs Churchill – Lost 0-2
Sidcot vs Wrington – Drew 1-1
Sidcot vs Golden Valley – Won 4-1
All in all we really enjoyed ourselves and the festival was beautifully organised and ran smoothly. We learnt about playing in a formation and that when we lost our formation things went wrong. We also agreed that quick passing was the name of the game and hen we did that we were fab. 
A great learning experience. Hopefully there next year too!

Matt Lloyd
Director of Sport