22nd March 2019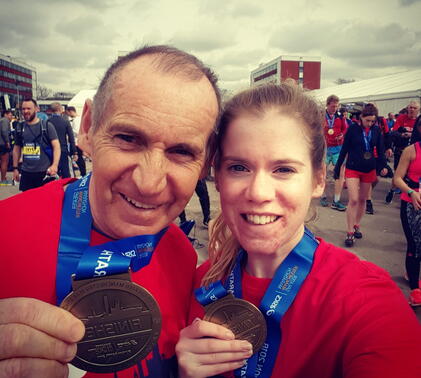 Jim Scott, Sidcot Head of Science and DofE, will be running in this year's London Marathon on Sunday 28 April. He is running with his daughter, Jenny, and they are aiming for a time around four hours.
They are both raising money for the excellent charity Oxfam. As fundraisers at school, a treasure hunt with Golden Bunsen Burner prizes has been popular and part of the money from the Christmas dance photos will go to Oxfam. 
Training is going well and for the next few weeks will be fitted around DofE training and expeditions. If any parents or students would like to sponsor Jim then please contact him and he will provide details of his JustGiving page. For those who prefer, he has an old fashioned sponsor form.
Go Jim and Jenny!