13th December 2019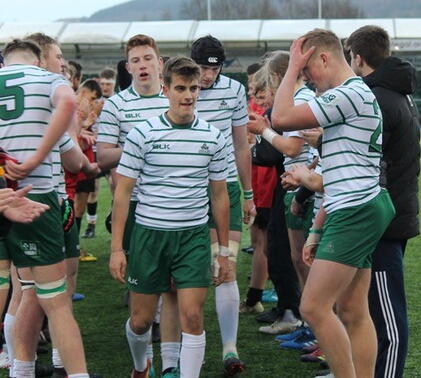 Upper Sixth student Billy Lindsay is part of the IRFU Exiles (IQ) programme. This is a pathway for talented young players who qualify to play for Ireland but are living in the UK. Billy qualifies through his Irish family despite being born in the UK.
The programme is ultimately for players who have the potential to play international rugby for Ireland. 
A game held last weekend was against the boys' club of Wales and the IRFU squad was selected from hundreds of talented players across the UK, following three years of development camps. 
The Irish Rugby pathway starts with Ireland Under 18s and there is a chance that players who played in this, and the next game, will get selected. The next game is after Christmas against the English School Lambs.
Well done Billy! We look forward to more exciting news.