10th July 2019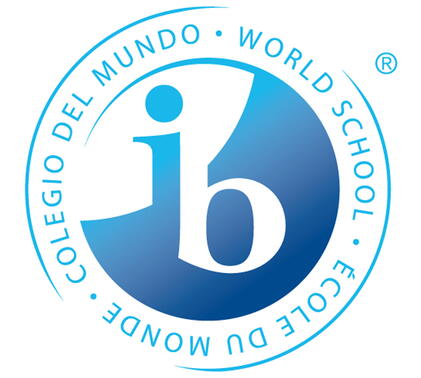 Saturday 6 July saw the release of this year's International Baccalaureate results with Sidcot students posting some truly outstanding scores.
This year Sidcot students achieved an average point score of 31.9. This maintains the school's place above the world average and puts Sidcot students in an extremely strong position to accept places at top universities. The IB allows students to study six subjects, alongside an extended essay, as well as taking part in volunta
Nina Guy managed a world class score of 44 points from a possible 45. This puts Nina in the top 1% of students taking the IB and equates to around five A*s at A Level. Incredibly, on top of the rigorous workload of the IB, Nina managed to fit in an AS Level in Art, for which she will find out her result in August.
Reflecting on her success, Nina said: "I chose the IB because I liked the broad range of subjects it offered, meaning I could keep learning more of the subjects I had enjoyed at GCSE. I did Psychology, Chemistry, Biology, English, Maths and French. Sidcot has been a very supportive environment, but it has also given me quite a lot of independence in my studies. The teachers have been amazing and the small class sizes have also been really helpful. I am applying to do Human Sciences at Oxford at the moment but I'm also looking at Anthropology courses as it's an area that I also find really interesting.
Freddie Brasher achieved an outstanding 36 points, equivalent to three A*s and two As at A Level. Freddie studied English, Economics, Chemistry, French, History and Maths Studies. He is currently applying for jobs and hopes to pursue a career in the railway industry.
Freddie said: "I chose to take the IB as the style of learning interested me. I felt it would really prepare me well for life after school and the challenge of studying six subjects appealed to me. The element I enjoyed most was the voluntary work and Sidcot provided incredible opportunities and support, to help me grow as a person.
Graham Hartley, IB Coordinator, agrees with Freddie: "IB students learn to multitask and manage their time to deal with a lot of different conflicting time pressures. This stands IB students in good stead for higher education and beyond as many people develop these skills much later in life."
The early release of IB results means that many students are able to enjoy their summer, safe in the knowledge that they have achieved the grades they require to accept their university place.
The Headmaster, Iain Kilpatrick, also reflected on the benefits of the diploma: "We believe the ethos of the International Baccalaureate, with its broad curriculum and emphasis on study skills, community service and internationalism fits perfectly with our Quaker values. The IB helps develop the skills of critical thinking useful at University and at the workplace beyond. It offers a challenging, interdisciplinary global perspective that helps a student stand out. We have offered the IB Diploma at Sidcot since 2007 with very experienced staff and consistently good results."