19th July 2021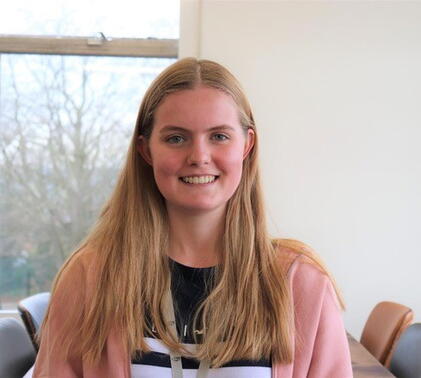 Students at Sidcot hit the mark once again with a world-class score and top performer in the International Baccalaureate this year.
In an unprecedented year for our senior students, we are delighted at the results of our IB cohort.  All passed the IB Diploma with an average score of 37.5 - significantly above the world average for the year.  Our top performer, Chiara, scored an amazing 44 out of a possible 45 which equates to around five A* putting her in the top 1% of IB students. Once again this puts the cohort in the top 5% of IB students worldwide."
Commenting on this year's results Headmaster, Iain Kilpatrick, said, "This has been a particularly challenging year for all our students as they have been required to adapt to the demands of online lessons and disruption brought by the current pandemic.  That they have been able to perform so well is testament to their hard work and determination to succeed as well as the support and encouragement they have had from their teachers and family.  I am very proud of all those who received their Diploma results today – they are very well-deserved and I wish them every success in their continuing studies." 
Sidcot students have continued to excel in this challenging Diploma course with consistent world-class scores in the last three years.
In 2020, Jeanne, a boarding student from France, also achieved 44/45 points, and in 2019 Nina, a local student from Burrington, gained the maximum points of 45/45 – all exceptional performances.
Sidcot's success with the IB has been steadily growing since introducing the IB Diploma at Sixth Form and has been featured in the list of the top 20 IB UK schools (small cohort) since 2009. 
Stefania Cauli, IB Coordinator comments, "The aim of the IB is to form well-rounded and responsible citizens for the world of the future. The holistic approach of the Diploma Programme ensures that teachers and students embark in this learning path together and learn from each other. I am immensely proud of the hard work that our IB community has done in the past years and I congratulate our successful students – they have a great future ahead of them."
Headmaster, Iain Kilpatrick, reflects on the benefits of the Diploma: "We believe the ethos of the International Baccalaureate, with its broad curriculum and emphasis on study skills, community service and internationalism fits perfectly with our Quaker values. The IB helps develop the skills of critical thinking useful at University and at the workplace beyond. It offers a challenging, interdisciplinary global perspective that helps a student stand out and will enable students to go on to study at the best universities all over the world."
Chiara's parents were delighted with the result and said, "We are so proud of Chiara who has worked extremely hard to achieve this fantastic result and also grateful to Sidcot for helping Chiara to achieve her goals. Having had considerable international exposure prior to joining Sidcot in 2019 - with Chiara being born in South Africa and having lived in Shanghai and Dubai - we were looking for a school that had an international outlook, would treat our daughter as a global citizen and also offered the IB programme. Sidcot ticked all the boxes and has lived up to our expectations. Chiara is now planning to take a gap year before reading Psychology at Exeter University in 2022. We are thrilled with her success and that of her Sidcot IB friends."
If you would like to discuss whether the International Baccalaureate may be a good option for you, or your child, contact the admissions team for more information on admissions@sidcot.org.uk or 01934 845212. The School is open all through the holidays with places still available for September.