12th December 2019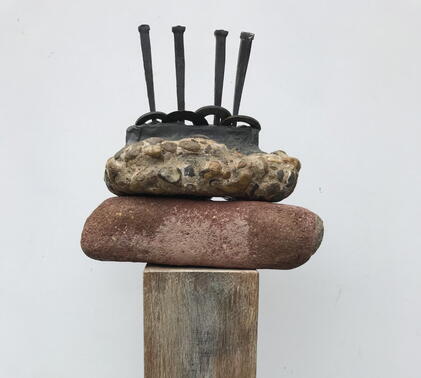 An exhibition of prints, ceramics and sculpture
Sidcot Arts Centre 7 January – Monday 10 February
Private View and Artists Q&A Friday 24 January from 6.30pm to 8.30pm
Sidcot School is pleased to invite you to a new exhibition of landscape inspired work by artists Graham Mobbs and Rob Campbell.
The coastline of Britain from Cornwall to the Highlands of Scotland has been the stimulus for the artistic journeys taken by Campbell and Mobbs. Time spent in these landscapes and recordings made has resulted in a diverse range of work from printmaking to sculpture and ceramics.
We would like to welcome friends and visitors to the Private View on 24 January. Viewing at other times is available by appointment by contacting Johannah Egan, Head of Art.