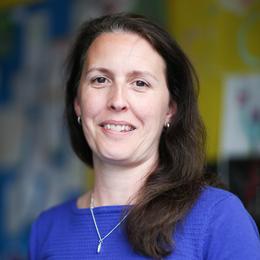 Emma Webster
Out of School Care Manager
Wraparound care is available at Sidcot to make life as easy as possible for parents and carers. Pre-School and Junior School children can attend our breakfast club or receive after school care for a small charge each day, meaning care is available from 7.45am until 6.00pm if required. 
Breakfast Club
Breakfast Club runs every weekday in the Junior School from 7.45am until registration, at a cost of £3.20 per day. Children can eat breakfast with us before school starts, so you can begin your morning commute without any extra stress.
Snacks are provided during morning and afternoon breaks, while a three-course lunch with choices of hot and cold food available every day. Find out more about the food on offer at Sidcot.
After School Care
After school activities, including sports clubs, music practice, and horse riding lessons are available between 3.40pm and 5.25pm each day, often at no extra cost. Read more about our after school activities.
However, we also provide After School Care from 4.30pm until 6.00pm if required, at a price of £2.20 per half hour. At 5.30pm, students can eat supper in the Refectory at a charge of £4.40 per day. 
Sidcot School Holiday Club
The Sidcot School holiday club is also available for children aged from 3 to 11 years during school holidays from 8.30am until 5.30pm, except for bank holidays and the week between Christmas and New Year. 
At our holiday club, children have the opportunity to play games, take part in a daily activity, take part in sports activities, and go swimming. Find out more about the Sidcot School holiday club programme, pricing, and more.
If you have any questions about our wraparound care or holiday club offering, please don't hesitate to get in touch.