Meeting House
A well-equipped and recently redecorated performance auditorium suitable for a wide range of uses for over 280 people, complete with a modern sound and lighting system.
Features
Audience capacity is 282 on tiered benches (and up to 432 maximum including seating on the stage). 
Stage, lighting, sound and Hearing Loop System facilities available.
Disabled toilet and access with ramped entry and easy access to first row of seating.
A baby Grand piano which can be used, subject to a discretionary fee.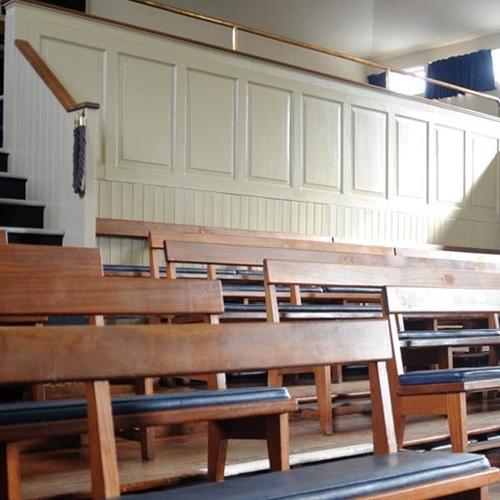 Refectory & Hub Area
A lovely light filled room which can cater for up to 270 people with additional space available for a dance floor and band. A perfect venue for holding a ball or large charity dinner during holiday periods.
The Refectory can also be opened up onto the recently refurbished Hub, which offers a range of relaxed informal seating areas.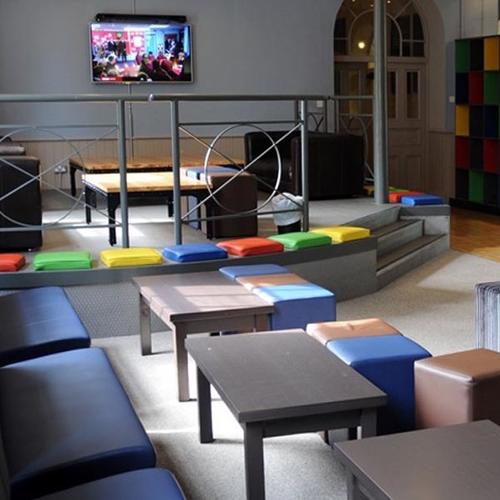 Old Library
The Old Library was built in 1908 as part of the Centenary celebrations on the site of the old 2nd Form room and the Girls' Reading Room. It has changed little over the years. It went out of active use as a library in the 1990s when a new library was set up. The bookshelves are original, as are some of the books. The Old Library is an ideal venue for holding meetings.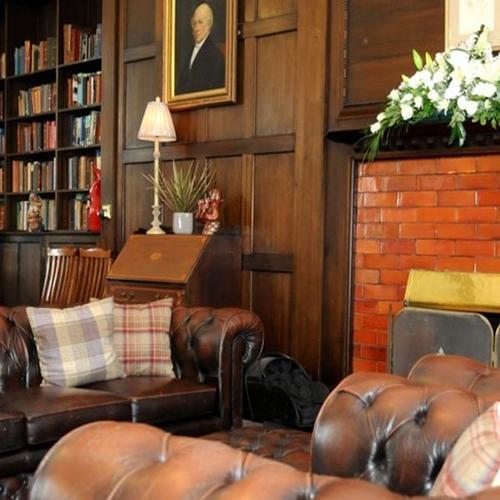 Junior School Hall
The Junior School is situated across from the main school site and is self-contained within its own grounds. It is surrounded by playing fields and offers separate parking. The Junior School Hall is a spacious light filled hall, which opens out onto a small outdoor amphitheatre.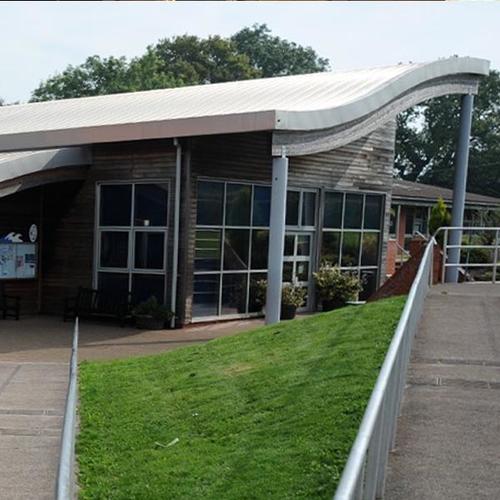 Classrooms
In total we have approximately 50 classrooms across the Senior School, with excellent IT facilities.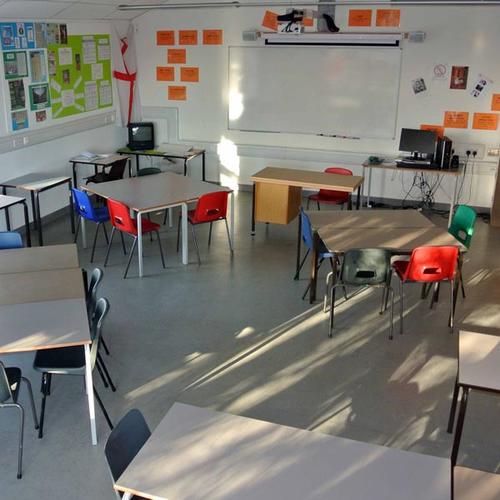 Sidcot Arts Centre
In our Arts Centre we have professional standard facilities for arts and media which includes studios for painting, sculpture, photography and a digital media suite. The music school has a dedicated performance hall, practice rooms, recording studio and music technology suite.
Exhibition Space
The main gallery, which is light and spacious, and features some areas that are double height, has approximately 48 metres of hanging space, and areas suitable for 3D artworks. It has a professional hanging system, and a large number of plinths with ample room for flexibility of layout.  
Further space off the main gallery, with 35.5 metres of hanging space can be made available. There is a separate gallery upstairs and overlooking the main gallery with 62 meters of hanging space. The Arts Centre also has the potential to work as one large space (divided).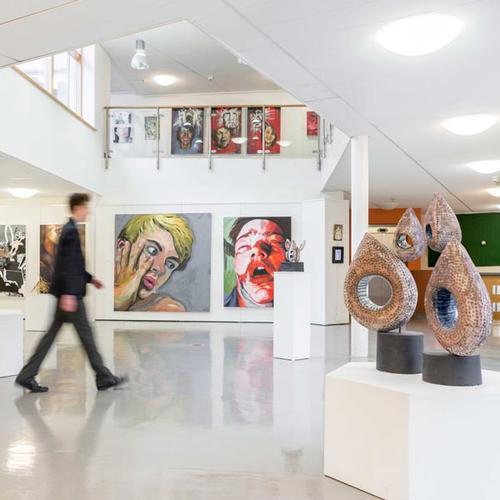 Specialist Rooms
Food Technology
With eight cooking stations with ovens, our Food Technology room is an ideal venue to run a cookery class.
Ceramics
Our ceramics studio is a large and bright space with lots of room to accommodate your enthusiasm for working with clay and is equipped with a kiln. Additional costs for technician time for loading/unloading.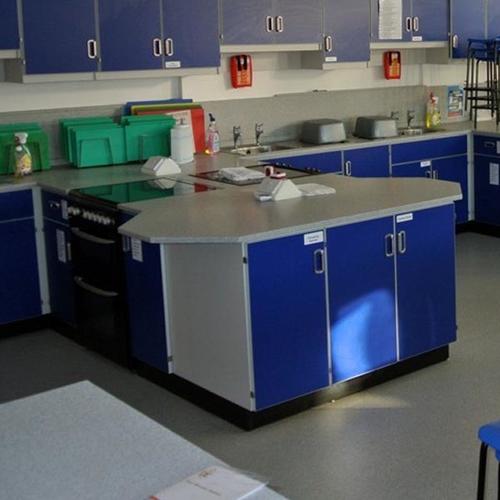 Residential Boarding Houses
With five boarding houses on site, we are able to offer a total of 187 beds for residential courses and events. Each House has a comfortable common room with TV, DVD and WiFi and a small kitchen. We have a large Refectory where breakfast, lunch and dinner is served and also have an onsite café, otherwise known as The Hub.