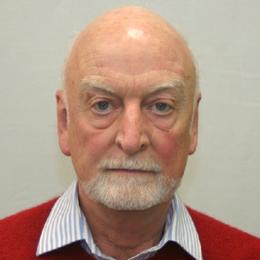 Governor
Q. What do you enjoy about being a governor of Sidcot?
A. It provides for me a rare opportunity to play a part in shaping a Quaker approach to education. The Quaker element in Sidcot's vision and message is crucial for me.
Q. What do you do in your everyday life?
A. I am Emeritus Professor of Middle East Politics at the University of Exeter. In terms of active teaching and academic engagement, most of my work is currently in China, mainly as a Visiting Professor at Tsinghua University in Beijing, with attachments also to Shanghai International Studies University and to Shaanxi Normal University in Xi'an.
Q. What's most important to you about being a governor? 
A. My engagement with the Peace and Global Studies programme, and involvement with the project for Sidcot to work together with a Chinese middle school in creating a new school in Chengdu.
Q. What are you curious about?
A. Other cultures, and the way in which these cultures see the world and understand their environment.
Q. What's the best piece of advice you've ever been given?
A. If you are on the side of the underdog, you will never regret it.
Q. What surprises you about Sidcot?
A. Its implausibility: a school affordable only by the richer parts of society, committed to the interests of the poorer.
Q. Do you think you'd enjoy being a pupil at Sidcot? And if so, why?
A. I think so (what is not to like?), but perhaps Sidcot might not enjoy having me (too awkward, and too opinionated).
Q. What does Quakerism mean to you?
A. A way of seeing the world, where silence and quiet reflection leads the way to understanding, and makes it possible to bring divine inspiration into the conduct of everyday life.
Q. If you had one word to sum up Sidcot School, what would it be?
A. Hope