15th March 2019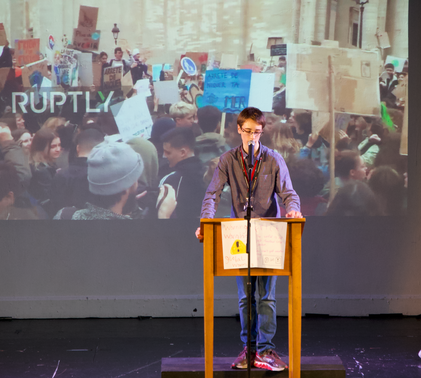 On Friday, across the country thousands of students came together to protest against the lack of government action to combat our climate crisis. Sidcot students took this chance to make their voices heard.
A group of students joined others from around the area congregating on College Green in Bristol. Speeches were given and the group halted traffic as they marched up Park Street.
Back at Sidcot more than 150 students joined a walkout of lessons to congregate in the Meeting House. Earlier in the week students had created posters that adorned the Meeting House walls and students took turns to give readings and share poems. The group demonstrated their solidarity with other youth protesters as they watched a live stream of the protest taking place in Paris.