6th September 2019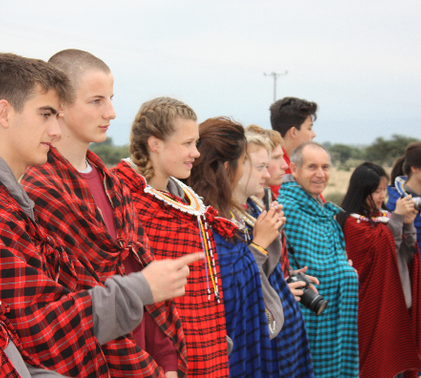 The last week of the Summer Term saw 12 Lower Sixth students head off to Tanzania. The students spent 10 days doing a variety of activities including;
Planting trees for a local community on the foothills of Kilimanjaro 
Painting classrooms and building desks in a local primary school 
Visiting a local orphanage and playing with the children 
Visiting a coffee plantation and workshop for disabled adults
Going on a safari adventure.
They all worked amazingly hard during the long hot days of community service but were able to cool off at the schools swimming pool afterwards or visit the local town for gifts.
There will soon be an assembly for new Lower Sixth students followed by a parents evening for any student interested in next years trip. In the mean time, if you are interested or would like any further information, please see Steph Tidey.