8th March 2019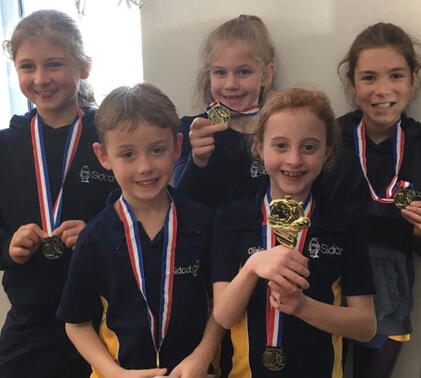 On a VERY wet and cold Sunday afternoon a team of 15 enthusiastic Sidcot athletes took part in the annual Sedgemoor Schools Biathlon. It was the biggest field in the history of the event. The children excelled on the run course and in the pool, they were cheered on by what looked like the whole community in force! It was definitely not the best weather conditions but the children were amazing and all completed the muddy run. They then went on to swim either 50m or 100m (age depending).
All the children did fantastically and were given a medal for completing the biathlon (not an easy feat in the weather).
The following children won their category:
Olivia Banwell – Year 3 girls
Louis Brown – Year 5 boys
Esther Wring – Year 6 girls
Charles Radford – Year 7 boys
Michael Cooper – Year 9 boys
Congratulations to the whole team, who came third overall in their category and a big thank you to all the parents support.