26th June 2020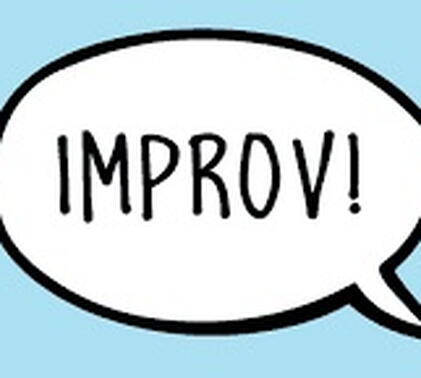 We're excited to be able to invite you to our live performance event next Tuesday 30th June at 5.30pm. Despite the current climate, our dedicated and, quite frankly, brave students have pulled together to rehearse and prepare performances across the evening in two halves, some of which has been recorded and some of which will be performed live!
We begin with two intrepid teams competing in a live improvisation event. The players will participate in several different improv games, pitting their wits and their talents against each other in some rather bizarre and wonderful scenarios. It features favourites like the 'just a minute' round and the alphabet game. Having rehearsed since lockdown, online, we are extremely proud of the participants who are giving it a go; even in regular conditions, the improv evenings require a tenacity and confidence that many of us may baulk at, but competing online is no mean feat!
To follow will be a music concert, showcasing a huge range of our students who again, even in lockdown, have managed to rehearse and refine their musical talents. We will be treated to a huge range of classical and contemporary material, sung or played on an exciting variety of instruments.
We will be sending out a link, via email, to the Teams Meeting where you can join us on Tuesday evening. We would be delighted to 'see' you there to support our wonderful students.