13th February 2019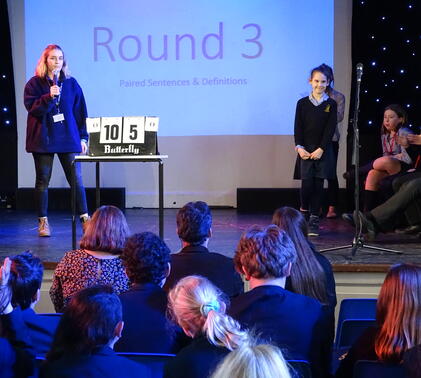 This week students from J5 to the Upper Fourth had the chance to compete in the House Spelling Bee. There were four exciting rounds that increased in difficulty to challenge the competitors and provide a multitude of ways to earn house points.
Round 1 was set up in the traditional Spelling Bee style where students were required to individually spell a word.
Round 2 was the buzzer round in which students of opposing houses had to buzz in first for the chance to spell the word correctly.
Round 3 had students compete in pairs within their house and challenged the pairs to spell the word correctly, provide the definition, and use the word correctly in a sentence.
The finale was Round 4, which saw the students work with their entire house team to collectively spell a complex word correctly by taking each letter in turn.
Well done to all our competitors from each House for a fantastic Spelling Bee!