11th December 2019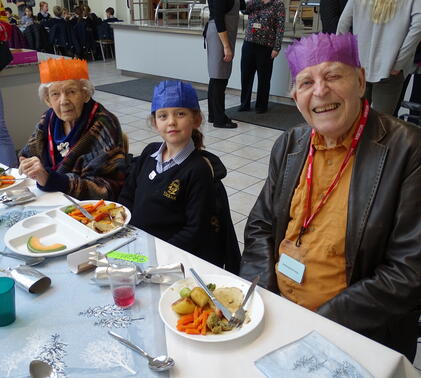 We were pleased to  to be able to invite members of our local Meeting and residents from Sewell House in Winscombe to join us for our Christmas lunch.
Among our guests were former students and members of staff at Sidcot, the eldest of whom is 101 years old. They enjoyed sitting with some of our Year 3 and 4 pupils and sharing in the festivities.  
Grateful thanks go to everyone who made this event a success and we look forward to inviting members of our community back on further occasions next year.