14th March 2019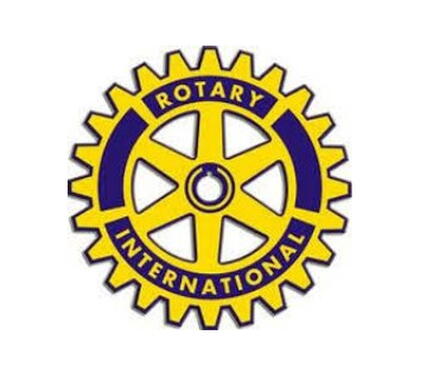 Mendip Rotary Club's annual young musician competition was held recently in the Bailey Concert Hall of Sidcot School. Instrumentalists and singers from schools in the Cheddar Valley were invited to take part. The competition was judged by local professional musicians Barry Rose OBE and David Cheetham.
In the under-15 age group the winner was 10-year-old pianist Yuying Fan, a student at St Michael's C of E School in Bristol, who played Sonata in A by Scarlatti, Nocturne in B flat by John Field, and Variations on a Theme of Paganini by N Vigodsky. Second prize went to flutist Ella Hicks-Hurley, a student at Sidcot School who played Violetta's Aria from La Traviata by Verdi, and Allegro from Locatelli's Sonata in G minor.
In the over 15 age group the winner was trumpeter Nina Tyrrell, a student at Kings of Wessex Academy who played Concert Étude by Goedicke and Polka by Allen Vizzutti. Koichiro Fueda from Sidcot School was awarded second prize for his performance of two movements from the Sonata in E flat by Saint-Saëns.
There was an additional award for outstanding musical potential made in memory of 17-year-old Catrine Basil an accomplished musician and former student at Sidcot School who tragically died following an accident in 2003. This was awarded to pianist Hannah Coulton a student at Priory Community School in Worle. Hannah played 'Valse Lente' by Merikanto and Cruella De Vil by Melville Leven.
The judges awarded the cup for the best overall performance to Nina Tyrrell. Nina lives in Axbridge and has been learning the trumpet for just under 3 years. She is the leader of Cheddar Valley Brass Band and plays with other local ensembles. She has been offered a place from September at the Royal Welsh College of Music and Drama, Cardiff, to read music. Nina, Koichiro and Yuying go forward to compete in the Rotary District 1200 competition which will be held at Kings of Wessex Academy on Sunday 24th March at 2 pm, in which the winners from similar events held by other Rotary Clubs across Somerset and parts of Dorset and Wiltshire will be competing. The standard is likely to be very high. Entry is free, but donations are invited to defray expenses.
The competition organiser Roger Burdock thanked the adjudicators, the event sponsors Berry Redmond Gordon and Penney solicitors, the music teachers at local schools, and the governors of Sidcot School for enabling the competition to take place. He made a special mention of the Head of Music at Sidcot School, Paul Woolley, who had given so much time to help organise the evening and who provided accompaniment during the concert. In conclusion, he said: "It is wonderful to know that there is such a wealth of young musical talent in the Cheddar Valley, and we hope that this competition will encourage the participants to develop their music skills and encourage others to take part next time."

John Mander
Media Officer for the Mendip Rotarians