26th April 2019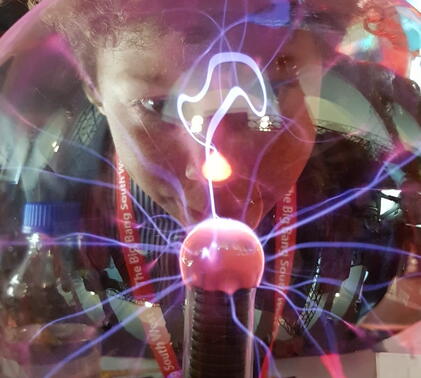 On 26 April, all of Third Form went on a trip to the Big Bang Fair at the Winter Gardens, Weston-super-Mare.
Firstly I dragged my group over to the Archaeology stand were we saw some breathtaking spear heads! Then, after that, we made our own goodies to take home – we used marshmallows as small chocolate rocks to represent bigger rocks and some sherbet to represent the alluvium (sand, silt, clay). Afterwards we ate our lunch and headed over to the UCW stall that was all about... JOBS IN SCIENCE!
We also went to the space simulator in which I couldn't figure out how to move. The sounds of the ocean sound was really fascinating and I learnt that hurricane Irma was actually quite quiet underwater. My favourite stall was definitely the Archaeology stall, though, as I am fascinated about the past! I had a great day thanks to all the teachers that went and all of the stalls that took part. I learnt loads – did you know that the chickenpox actually looks like a chicken?!

Edith Hogg
Third Form Student