It is fair to say that due to the global health crisis, that Year 11 students nationally have had a challenging time during their GCSE course. Here at Sidcot, thanks to our skilful and adaptable staff, and IT infrastructure we are pleased that our students have been able to have access to their full timetable of lessons. While our students have been delivered a full GCSE curriculum, we want them to have the best possible start to Sixth Form in September. For this reason, we have devised a Pre-Sixth Form course which will run at the end of the summer term 2021, giving Year 11 students a springboard into Sixth Form.
The start of a Sixth Form experience
Students on the Pre-Sixth course can follow the Sixth Form dress code and make use of Sixth Form facilities on site, including the library study space and common room areas. If government restrictions allow, there will be opportunities for Pre-Sixth students to get to know and mix with current Sixth Form students.
What is on offer?
Our Pre-Sixth course will run from 21st June to Wednesday 30th June 2021. Students will register with their Year 11 tutor, but from then, their timetable will be different. Having subject-specific sessions in the areas they have chosen to study in September, students will be stretched beyond GCSE to the threshold of Sixth Form study.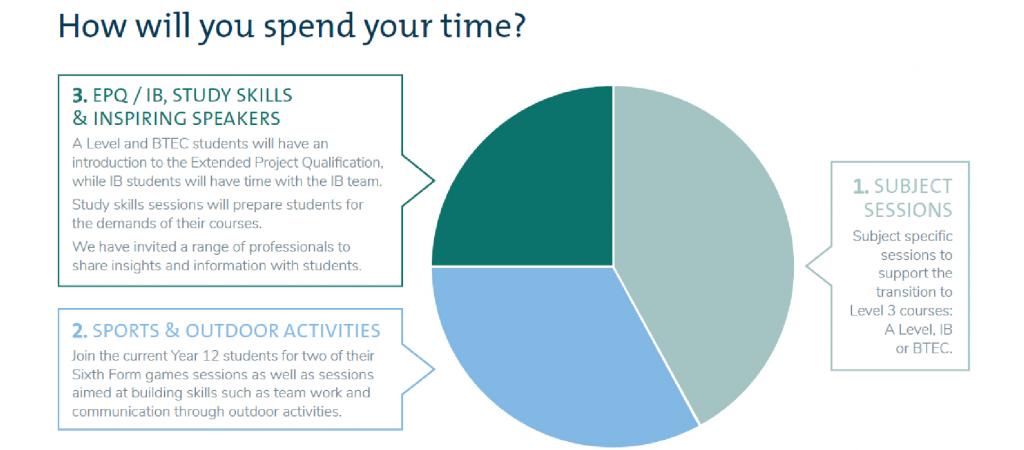 To find out more please contact our friendly Admissions team by filling out the form