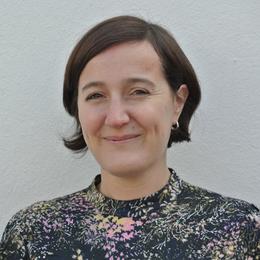 Governor
What do you enjoy about being a governor of Sidcot?
Being involved with a local school, but one that is taking such a refreshing and progressive approach to education in its broadest sense.  It's wonderful to be part of the school community and to spend time in such an inspirational setting.
What do you do in your everyday life?
Having previously worked on developing various large online products and services I now help public sector organisations to transform their services using digital technology, as a consultant and coach.
What's most important to you about being a governor? 
A sense of stewardship - Sidcot has a long history and as board members we're in the privileged position being able to look across all aspects of the life of the school, and to help ensure their continuity. It's amazing what goes into running a school like Sidcot – beyond everything that's going on in the classrooms. 
What are you curious about?
What it takes to live a productive, healthy and fulfilled life in the 21st century as everything speeds up around us.  Technology has brought us many benefits, but we also need to learn how to live well alongside it. 
What's the best piece of advice you've ever been given?
Never stop asking questions! "Why?" is one of the most powerful words in the English language. 
What surprises you about Sidcot?
Finding such a progressive, outward looking and international community nestling in the North Somerset countryside. It's a very unusual and special combination! 
Do you think you'd enjoy being a pupil at Sidcot? And if so, why?
Yes – definitely! I'd really appreciate the beautiful setting and the creativity and independence of thought that runs through everything here. 
What does Quakerism mean to you?
I'm not a Quaker but I'm increasingly interested in what we can all learn from Quakerism – about calmness and clarity of thought, about independence and integrity, about equality, and about peace and peacefulness both at a personal level and on the world stage. 
If you had one word to sum up Sidcot School, what would it be?
Inspirational