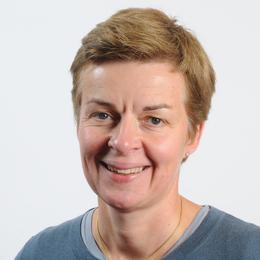 Chair of Governors
What do you enjoy about being a governor of Sidcot?
Seeing the positive difference the school makes to all its pupils.
What do you do in your everyday life?
I'm a Brand and Marketing Consultant.
What's most important to you about being a governor? 
Anticipating the needs of young people from all round the world.
What are you curious about?
Just about everything.
What's the best piece of advice you've ever been given?
Do the right thing.
What surprises you about Sidcot?
That it's such a well kept secret.
Do you think you'd enjoy being a pupil at Sidcot? And if so, why?
I'd love it. Sidcot's great facilities and teachers mean that pupils get to try lots of different things and excel in the ones they enjoy.
What does Quakerism mean to you?
The Quaker testimonies sum it up for me: peace, equality, simplicity and truth.
If you had one word to sum up Sidcot School, what would it be?
Friendly.