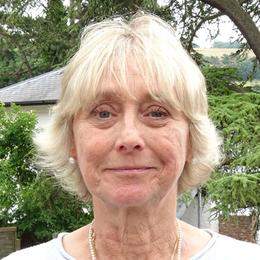 Governor
What do you enjoy about being a governor of Sidcot?
Having to learn about things which are outside my previous experience and finding ways to accommodate change so that it works to the benefit of the School.
What do you do in your everyday life?
I'm now retired, but I worked as an HR Director in charities focused on disability and disadvantage. I was very fortunate as the work was both intellectually demanding and enabled significant change to be delivered for people.
What's most important to you about being a governor? 
Making sure that Sidcot is able to evolve and survive in a very challenging environment for independent schools.
What are you curious about?
Nearly everything: the older I get the more I realise how little I know.
What's the best piece of advice you've ever been given?
Think twice, act once.
What surprises you about Sidcot?
How it has altered and improved since I was a pupil. The school culture has always been open and enquiring, but somehow this has been harnessed and transformed to a sense of purposeful questioning by the pupils, which will in turn equip them well for the future.
Do you think you'd enjoy being a pupil at Sidcot? And if so, why?
I think I would love it in its current incarnation. The range of facilities and opportunities are remarkable, and each time I visit I look in envy at the Equestrian Centre – I so wish it had been here when I was!
What does Quakerism mean to you?
Reflection and acceptance of personal responsibility.
If you had one word to sum up Sidcot School, what would it be?
Inclusive.