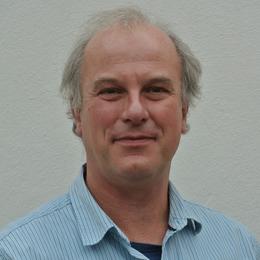 Governor
What do you enjoy about being a governor of Sidcot?
It is so satisfying to see the commitment throughout the School to equipping young people for living adventurously and making their contribution to improving our world during challenging times.
What do you do in your everyday life?
I advise organisations world-wide on how to adapt to their climate change challenges.
What's most important to you about being a governor? 
The thing that attracted me to Governorship at Sidcot is the Quaker Peace and Global initiative. It is unique and ideally suited to enabling students to engage with an interdependent world, full of challenge and huge opportunity. I observe that these are the qualities and skills that organisations fit for the future are looking for, whether businesses, Governments agencies of third sector organisations, and are the basis of a meaningful and fulfilling life.
What are you curious about?
How we as a global community adapt to a rapidly changing world that is presenting us with decisions today that will have implications for generations to come and which no-one has faced before.
What's the best piece of advice you've ever been given?
Find out what makes you most angry about the world and spend your life making that better.
What surprises you about Sidcot?
The energy and innovation that students bring to initiatives when given the opportunity.
Do you think you'd enjoy being a pupil at Sidcot? And if so, why?
Yes. I think I would love the supportive multi-cultural environment, the beautiful surroundings combined  with the opportunities to learn and experience a wonderful range of things which I would look back on with gratitude in my later life.
What does Quakerism mean to you?
It is my spiritual home. I came to Quakerism in my 20s because it provides a home for spirituality without excluding people on the grounds of theology which creates the foundation for amazing, unique and  loving things to happen from small personal things to the truly global.
If you had one word to sum up Sidcot School, what would it be?
Moving.