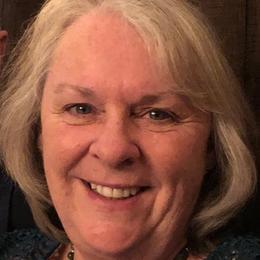 Governor
What do you enjoy about being a governor of Sidcot?
Having links with dedicated people who share my passion for education.  
What do you do in everyday life?
I have not long retired from a career in education and now enjoy a different pace of life.  I like to travel, swim, walk and practise yoga.
What's most important to you about being a governor?
That I can try my best to support the great work of staff at Sidcot.
What are you curious about?
Continuing to learn; there is something new to discover in even the most mundane tasks of everyday life.
What surprises you about Sidcot?
How wonderful the grounds are and the beauty of the surrounding countryside. 
Do you think you would enjoy being a student at Sidcot?  And if so, why?
Yes.  I am impressed by the love of teaching and learning at Sidcot.  The teachers are inspirational and there is a real sense of community across the foundation.
What does Quakerism mean to you?
I think of it as Mindfulness which is something I have been teaching and trying to practise for many years.
What's the best piece of advice you've ever been given?
My Grandfather told me "If it is worth doing, it is worth doing well'. 
If you had one word to sum up Sidcot, what would it be?
Extraordinary