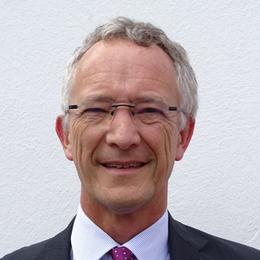 Governor
Q. What do you enjoy about being a governor of Sidcot?
A. Passing on my knowledge to help the School and to learn from the other Governors regarding the workings of the School and how we can support it in it's objectives.
Q. What do you do in your everyday life?
A. Recently retired Area Director of NatWest after 41 years of service.  I am now looking to provide further support to local businesses. I am also Chairman of Winscombe Football Club.
Q. What's most important to you about being a governor? 
A. To help the School to continue to provide outstanding education and development of its pupils.
Q. What are you curious about?
A. I love learning from personal experience and others and then passing on that learning to others
Q. What's the best piece of advice you've ever been given?
A. Be kind to people and they will be kind back.
Q. What surprises you about Sidcot?
A. The scale of opportunities afforded to its pupils and teachers.
Q. Do you think you'd enjoy being a pupil at Sidcot? And if so, why?
A. Yes because they look to develop the person to be ready to compete in the world outside of school as well as attain exam qualifications.
Q. What does Quakerism mean to you?
A. Being a valued member of the community that contributes positively to humanity working for the good of all.
Q. If you had one word to sum up Sidcot School, what would it be?
A. Adventurous