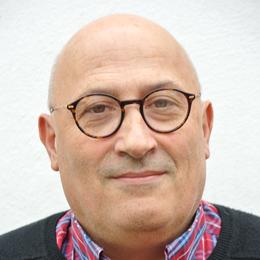 Governor
What do you enjoy about being a governor of Sidcot?
Being part of a School that does things differently, requires that you reflect, take responsibility and be adventurous can be nothing but rewarding and enjoyable.
What do you do in everyday life?
I am a CEO of a multi academy trust, National Leader of Education and an Ofsted inspector
What's most important to you about being a governor?
Supporting and challenging the school to continually develop its offer and how it is delivered
What are you curious about?
Almost everything, without curiosity we miss much of what life has to offer
What surprises you about Sidcot?
The students and what they are capable of, always.
Do you think you would enjoy being a student at Sidcot?  And if so, why?
Yes, the opportunities to experience, question, discover and share in such a place would be irresistible 
What does Quakerism mean to you?
Integrity at all times 
What's the best piece of advice you've ever been given?
If you think it's tough at the top, think how hard it is at the bottom. Always give someone a hand up if you can
If you had one word to sum up Sidcot, what would it be?
Discover