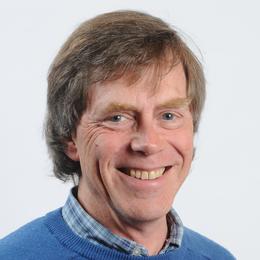 Governor
What do you enjoy about being a governor of Sidcot?
Being able to give something back to the school that helped shape my life.
What do you do in your everyday life?
I'm a business consultant and trainer.
What's most important to you about being a governor?
Being guided by the vision and values of the school.
What are you curious about?
Life.
What's the best piece of advice you've ever been given?
The good things in life come by facing the fear.
What surprises you about Sidcot?
How much has changed since I was a pupil here (but, in essence, nothing).
Do you think you'd enjoy being a pupil at Sidcot? And if so, why?
I did! Sometimes inspirational, sometimes frustrating, but always nurturing (I'd love all the new facilities).
What does Quakerism mean to you?
A guide and touchstone for life.
If you had one word to sum up Sidcot School, what would it be?
Pioneering.