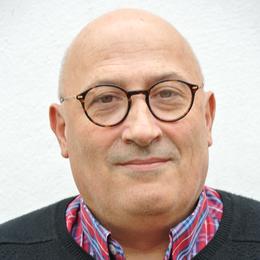 Governor
What do you enjoy about being a governor of Sidcot?
Being part of and supporting a community that is not scared to do things differently to achieve excellence.
What do you do in everyday life?
I am the Headteacher of a National Teaching School and a National Leader of Education.
What is most important to you about being a Governor?
The opportunity to work with and support a wonderful community that offers so much.
What are you curious about?
Life, the universe and everything!
What is the best piece of advice you've ever been given?
It's tough at the top, but even harder at the foot. Remember it's hard to stand without feet, look after them.
What surprises you about Sidcot?
Seeing what the "Live Adventurously" ethos produces in our students, staff and community. 
Do you think you would enjoy being a student at Sidcot? And if so, why?
Taking full advantage of the many extra-curricular opportunities and experiences available, which stay with you, serve you well and add depth to life.
What does Quakerism mean to you?
Honesty and integrity
If you had one word to sum up Sidcot School, what would it be?
Depth